Sophie Belle was born yesterday March 28th! We headed to the hospital at 5:00am for my induction (Just hoping they could get us in, we weren't sure until that morning when we got there) I was 3cm and 50% to start off and Sophie was sunny side up, pit was started at 7:00am and had some pretty good contractions but needed to get to a four to get my epi. At 10:30am I was finally a 4 and in a lot of pain. Pit contractions were really strong it took the man an hour (it seemed) to get to my room to give me the epi then it took him four tries to get it in the right spot. After I got it though my labor was wonderful! At 1:00pm I felt some pressure and asked to be checked, but wasn't for about 45 minutes and by then was complete- they had me start pushing. After three contractions and only six minutes Sophie slid right out and had turned at some point during my labor.
Sophie Belle was 7lbs 13oz, 18 inches long and perfect! We are so in love with her, she is my smallest baby her big brothers were 8 lbs 6 oz, and 8lbs 13 oz, all were 18 inches long.
Right after labor-sticking her tongue out at her Daddy!
Rocking her hair bow- Mommy waited along time to buy bows!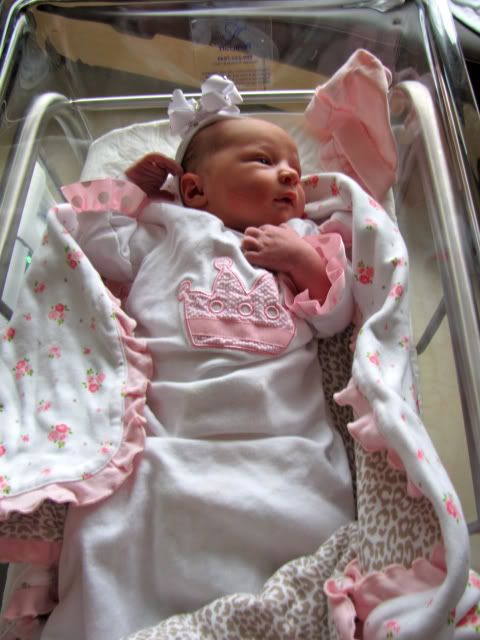 Coming home in Janie and Jack!
At home in her swing- I think she likes it!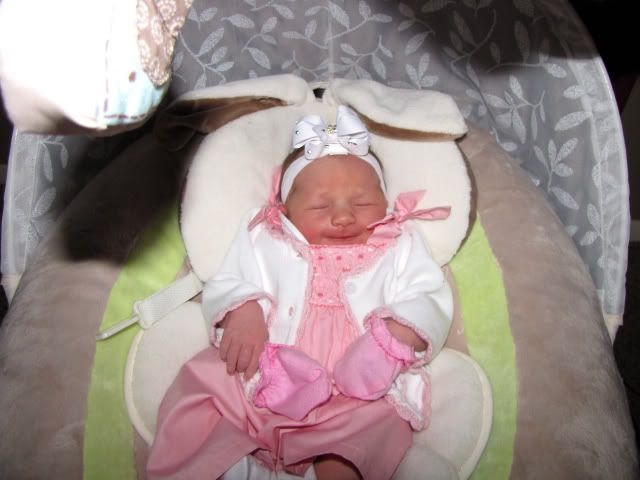 Big brothers loving on her! Jaxon is a panda fan and picked out her little outfit and thinks she likes to lay on his panda pillow pet. Middle brother Cade is not so sure about her and wishes she wasn't so loud and could play already!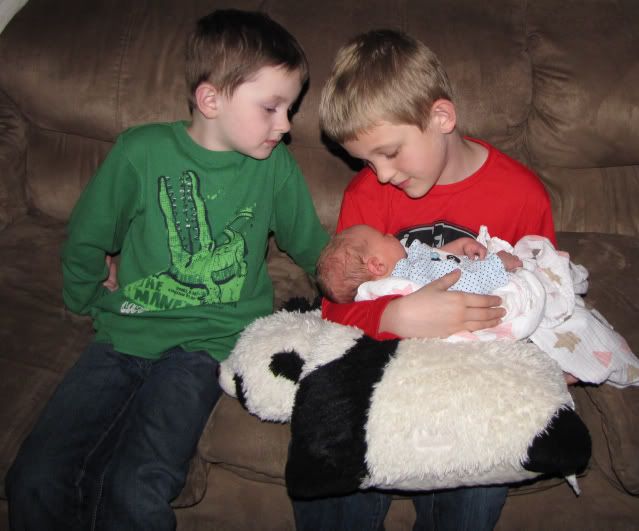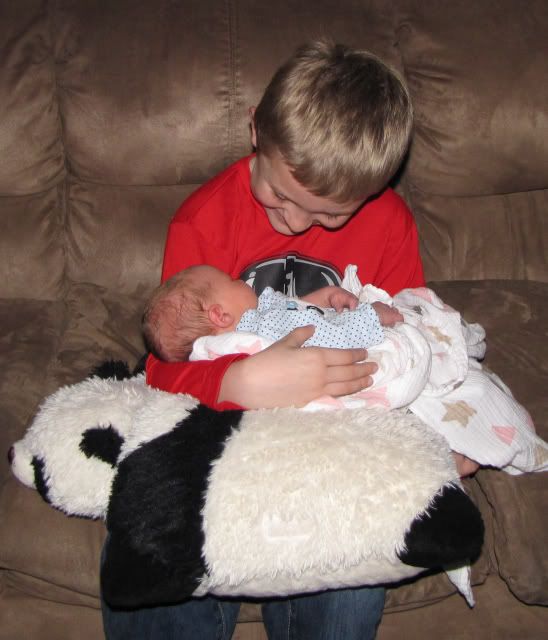 We are all truly blessed by this little angel!